By Fons Sonnemans,
21-mrt-2016
For one of my Windows games I created an AnimatedTextBlock control which animates the Text when it changes. This attracks the user attention. In this blog I will explain how I implemented it. The following animated GIF show's you this AnimtatedTextBlock in my sample app. Everytime you tap the button the text is changed from 'Hello' to 'World' and back.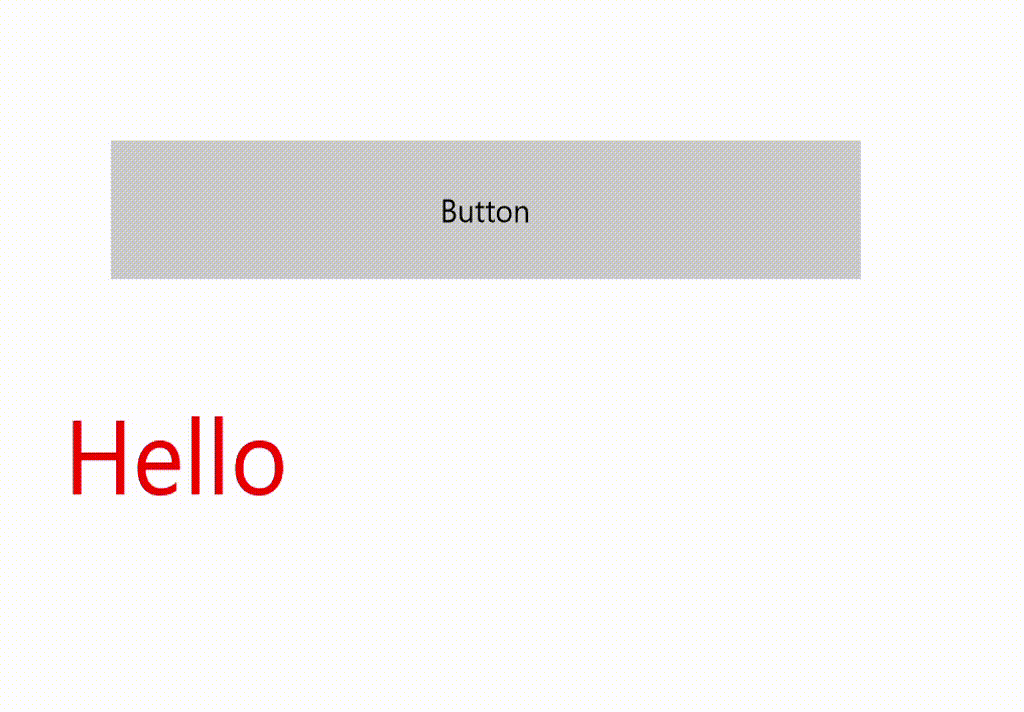 By Fons Sonnemans,
01-dec-2015
26 november heb ik names de StoreApps User Group de onderstaande presentatie gegeven bij iSense in Zwolle. Op veler verzoek kan de de presentatie hieronder bekijken en downloaden.
By Fons Sonnemans,
26-mei-2015
Op de Microsoft TechBlog heeft Microsoft Nederland een reeks van video blogs geplaats onder de noemer Tech Friday. In deze videos interviewed Clemens Schotte (Microsoft Technical Evangelist) specialisten in het vak over verschillende onderwerpen. In twee van deze video's houdt Clemens een interview met Fons Sonnemans.
By Fons Sonnemans,
17-apr-2015
I have created XAML solutions (WPF, Silverlight, Windows Phone, Windows 8) for about 7 years now. This week I learned a new feature which I thought wasn't possible. I learned how you can place DataTemplates with eventhandlers into ResouceDictionaries. I thought this wasn't possible because ResourceDictionaries don't have CodeBehind files to write the eventhandlers in. But I was wrong. You can add a CodeBehind to a ResourceDictionary but you will have to do it manually. This makes it possible to move more DataTemplates and ControlTemplates from Pages and UserControls to ResourceDictionaries which can help to avoid duplicate XAML code.
By Fons Sonnemans,
31-mei-2014
Op 16 en 17 april heb ik weer bij het TechDays 2014 event van Microsoft een aantal sessies gepresenteerd. Via deze blog wil ik de videos en presentaties met u delen.
By Fons Sonnemans,
07-jun-2012
Sudoku Free is het de eerste Nederlandse applicatie in de Windows 8 Store. Het spel is gebaseerd op de Windows Phone Sudoku app die in oktober 2010 in de Marketplace verscheen. Overigens ook als eerste Nederlandse app.
Bij de Windows 8 app heeft Flavour mij geholpen met de grafische vormgeving. Bij het ombouwen heb ik een hergebruik van 90% van de code gerealiseerd. De schermen (XAML) zijn door de grotere schermformaten redelijk veel gewijzigd.
In deze eerste week is de app al ruim 10.000 keer gedownload. De reviews zijn zeer positief. Ik ben dan ook van plan om diverse van mijn WP7 apps om te bouwen naar Windows 8.
By Fons Sonnemans,
12-jun-2011
In this very addictive game you have to select 4 bloqs of the same color to make a rectangle. The number of bloqs in this rectangle are added to your score. Win bonus time if a numbered bloq is in this rectangle.
Features:
Fun, good looking and addictive
Local and online highscores (overall, daily and weekly)
By Fons Sonnemans,
04-apr-2011
I have written a new WP7 application which is now available on the Marketplace.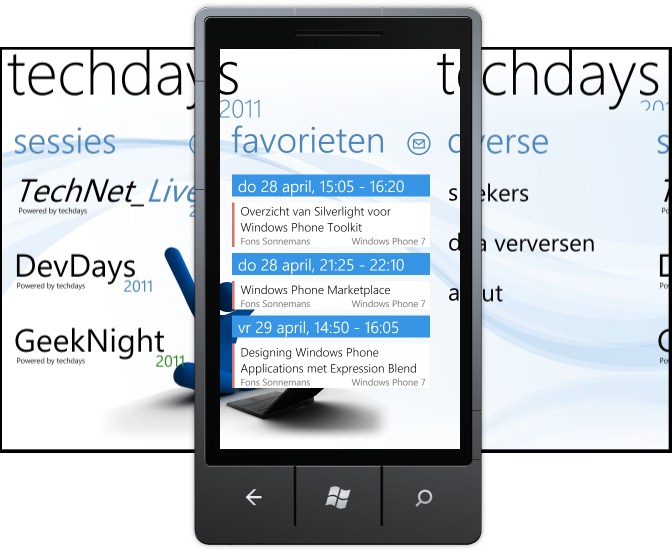 By Fons Sonnemans,
24-mrt-2011
Om je inkomsten van je applicaties, die via de Marketplace verkocht worden, uitbetaald te krijgen, dien je een aantal stappen te ondernemen, zodat je niet dubbel belasting betaalt. Vanwege een verdrag tussen Amerika en Nederland is het mogelijk dat je in Amerika geen belasting betaalt over deze inkomsten, mits je de goede formulieren correct invult. Wel moet je in Nederland separaat aangifte doen over deze inkomsten.
Ik heb op dit moment 6 applicaties in de WP7 Marketplace. Vanaf januari dit jaar betaalt Microsoft USA mij maandelijks mijn inkomsten uit. Hierbij houden zij geen belasting in omdat ik mijn W-8BEN formulier correct ingevuld en opgestuurd heb. In deze blogpost beschrijf ik hoe ik dat gedaan heb.
Onlangs heeft Matthijs Hoekstra van Microsoft Nederland zijn 'Windows Phone 7 Marketplace, W7, W8, EIN, ITIN, hoe zit dat nou?' blogpost geschreven. Hierin geeft hij uitleg welke formulieren ingevuld moeten worden. In het artikel heeft hij daar een mooi schema opgenomen. Ik ontwikkel mijn applicaties vanuit Reflection IT BV (Besloten Venootschap) en heb dus ook een BTW nummer (VAT). Daarom heb ik dus de Form SS-4, EIN Number, Form W-8(BEN) route gevolgd.
By Fons Sonnemans,
08-mrt-2011
| | |
| --- | --- |
|   | I have just published an YouTube video of Tattoo Tester for the Windows Phone. It also shows the new features added in version 1.1. |
All postings/content on this blog are provided "AS IS" with no warranties, and confer no rights. All entries in this blog are my opinion and don't necessarily reflect the opinion of my employer or sponsors. The content on this site is licensed under a Creative Commons Attribution By license.