By Fons Sonnemans,
01-mrt-2011
| | |
| --- | --- |
|   | I have just published an YouTube video of my new Animal Sounds game for the Windows Phone. Best of all it's free and doesn't contain any ads. |
By Fons Sonnemans,
12-feb-2011
I have written a new WP7 application which is now available on the Marketplace.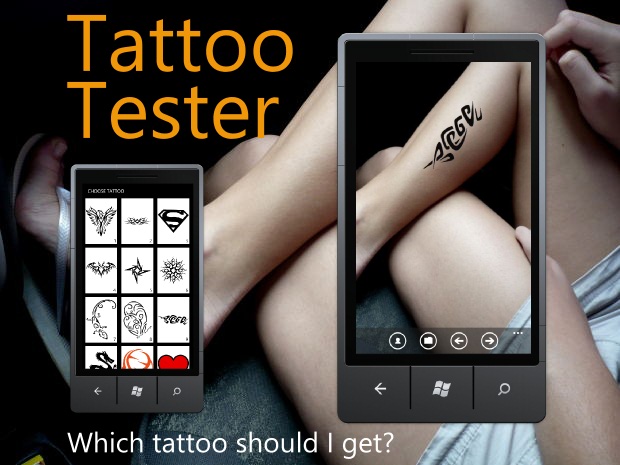 By Fons Sonnemans,
17-jan-2011
I have created a video demonstrating my latest version of my Countdown app for the Windows Phone 7.
This 1.5 version includes a new Cubic clock which uses 3D Perspective to rotate the hours, days, minutes and seconds. I hope you like it.

Cheers,
By Fons Sonnemans,
06-jan-2011
My Countdown app is shown in the CES Keynote given by Steve Ballmer. Check out the video and FF to 28:37. You will see a Live Tile (Summer Solstice) at the bottom of the start screen of the Windows Phone 7.
By Fons Sonnemans,
01-dec-2010
My Countdown application for the Windows Phone 7 is now available in de Windows Phone Marketplace.
Countdown is a metro-styled application that is used to track various dates, events and displays the time remaining until the timer comes to an end. See how long until Christmas, New Year, Easter, Halloween, Thanksgiving, etc. Remember Birthdays, anniversaries, or any other important events.
I used my Countdown for Silverlight 4 control to create this app and added an Digital clock style.
I'm planning to add more features like Live Tiles and extra clock types soon. I hope you like it. You can download it using the following button.

By Fons Sonnemans,
14-okt-2010
My Sudoku has been accepted in the Windows Phone 7 Marketplace.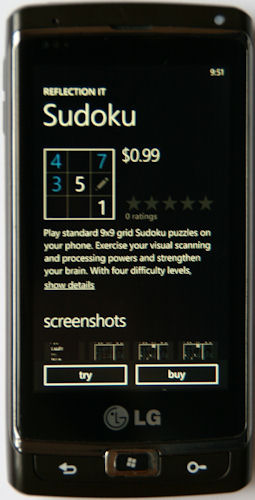 Play standard 9x9 grid Sudoku puzzles on your phone. Exercise your visual scanning and processing powers and strengthen your brain. With four difficulty levels, intuitive interface, and all the functions right at your fingertips, this Sudoku app is sure to be your favorite.
By Fons Sonnemans,
22-jul-2010
I have placed a movie of my Sudoku for the Windows Phone 7 on YouTube. I have build it using the new Beta bits. It uses the same Model and ViewModel code as my Silverlight implementation.
I'm almost finished. I only have to implement the 'Notes' and 'Import from Camera' features. I can't test the Import/OCR yet because the emulator doesn't support the WebCam, bummer. I hope i can test it on a device soon.
Cheers,
Fons
By Fons Sonnemans,
04-jul-2010
Last year I wrote a Sudoku using Silverlight 2. I'm now porting it to the Windows Phone 7. I started designing the UX. I decided to stick to the Metro design. It's really clean.
I'm using the ApplicationBar and Menu. I'm not totally sure which buttons to use. For now: pause, undo, redo and hint. I will have to create a ShakeTrigger which I will use to create a new game. I will have to postpone this until I have a real device to develop on. The accelerometer is hard to emulate.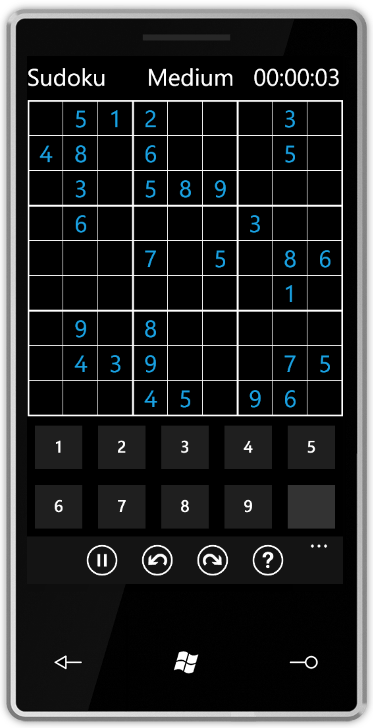 I'm also planning to 'import' Sudoku's using the phone camera and OCR. But probably not in the first version.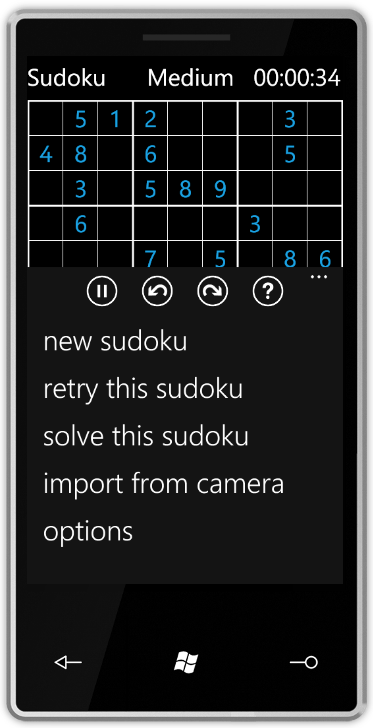 By Fons Sonnemans,
11-jan-2009
I'm developing a Silverlight 2.0 version of Sudoku. It is mainly a programming exercise, so there aren't too many multimedia bells and whistles (yet). I would really like to get feedback on it, thanks!
Click on the image below to play the Sudoku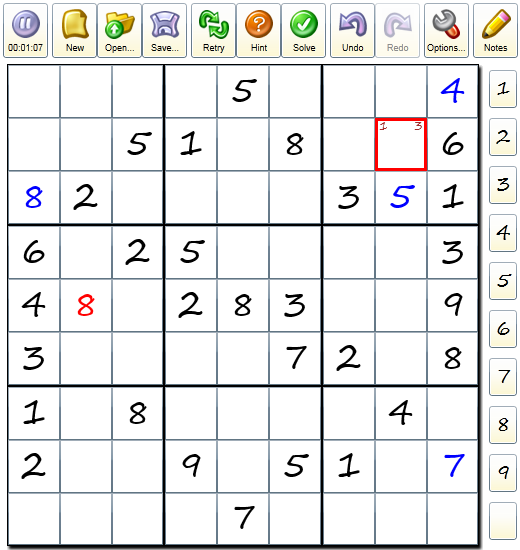 By Fons Sonnemans,
23-okt-2008
Earlier I have created a WPF and a Windows Forms version of Minesweeper. Today I proud to show you my Silverlight 2.0 (RTW) version. Click on the image below to play this version.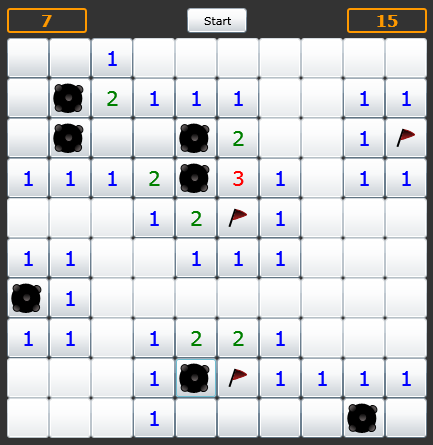 You can download the C# source code and the example website here.
All postings/content on this blog are provided "AS IS" with no warranties, and confer no rights. All entries in this blog are my opinion and don't necessarily reflect the opinion of my employer or sponsors. The content on this site is licensed under a Creative Commons Attribution By license.