By Fons Sonnemans,
09-jul-2019
With Visual Studio 2019 Preview (currently version 16.2.0 Preview 3.0) you can use C# 8.0 in  .NET Core 3.0 projects. You only have to set the Language version to C# 8.0 (beta) in the Advanced Build Settings. Make sure you do this for 'All configurations' and 'Any CPU', see screenshot below.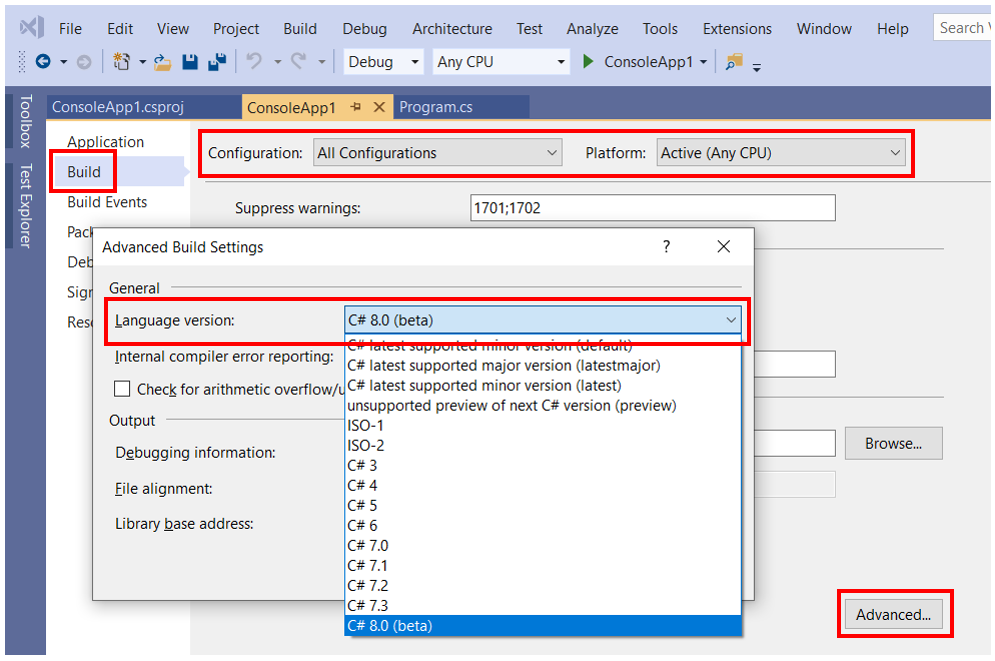 This setting will add a LangVersion property to your .csproj file (line 6).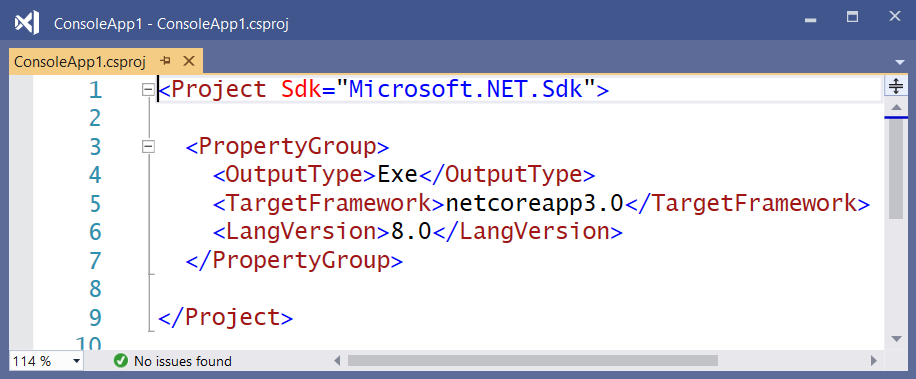 All postings/content on this blog are provided "AS IS" with no warranties, and confer no rights. All entries in this blog are my opinion and don't necessarily reflect the opinion of my employer or sponsors. The content on this site is licensed under a Creative Commons Attribution By license.