By Fons Sonnemans,
06-mrt-2017
Last week I wrote a blog item about the XAML Animated Headered TextBox Style. I got a lot of reactions on Twitter. Pieter Otten challenged me into adjusting my solution to make it conform the Material Design guidelines. In Android the header (Label) of the TextBox (Text Field) animates on Focus not when you enter a value. I tried to implement this by adjusting my style but that didn't work. I had to introduce an extra behavior to get it to work. See the result in this video.

By Fons Sonnemans,
28-feb-2017
A while ago I saw a beautiful effect in an Android app which I was using. It had textboxes with a placeholder text. This placeholder text moved to the header when you enter the first character in the textbox. This triggered me to do the same in a Windows 10 XAML app (UWP). This is a video of the result.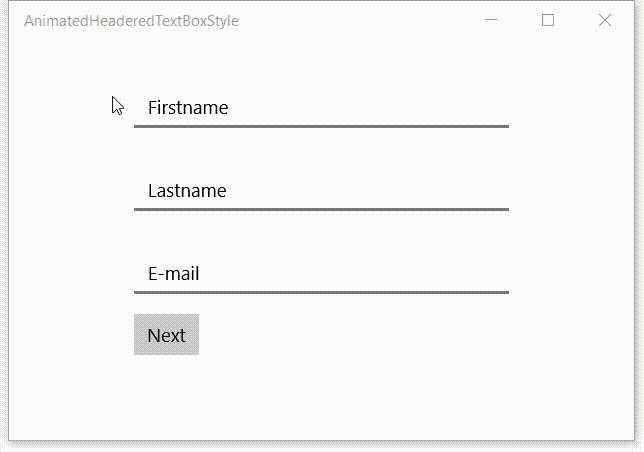 All postings/content on this blog are provided "AS IS" with no warranties, and confer no rights. All entries in this blog are my opinion and don't necessarily reflect the opinion of my employer or sponsors. The content on this site is licensed under a Creative Commons Attribution By license.