My Countdown application for the Windows Phone 7 is now available in de Windows Phone Marketplace.
Countdown is a metro-styled application that is used to track various dates, events and displays the time remaining until the timer comes to an end. See how long until Christmas, New Year, Easter, Halloween, Thanksgiving, etc. Remember Birthdays, anniversaries, or any other important events.
I used my Countdown for Silverlight 4 control to create this app and added an Digital clock style.
I'm planning to add more features like Live Tiles and extra clock types soon. I hope you like it. You can download it using the following button.

Below the Countdown application in the (Zune) marketplace: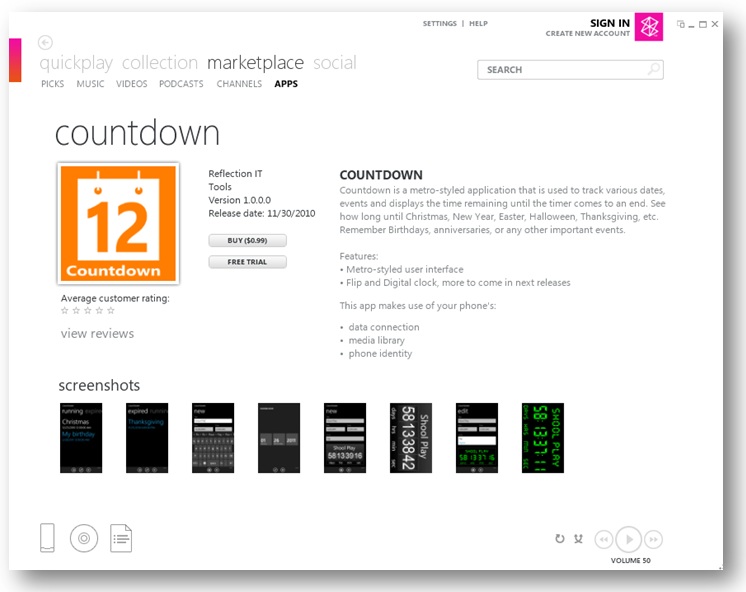 All postings/content on this blog are provided "AS IS" with no warranties, and confer no rights. All entries in this blog are my opinion and don't necessarily reflect the opinion of my employer or sponsors. The content on this site is licensed under a Creative Commons Attribution By license.