Last year I wrote a Sudoku using Silverlight 2. I'm now porting it to the Windows Phone 7. I started designing the UX. I decided to stick to the Metro design. It's really clean.
I'm using the ApplicationBar and Menu. I'm not totally sure which buttons to use. For now: pause, undo, redo and hint. I will have to create a ShakeTrigger which I will use to create a new game. I will have to postpone this until I have a real device to develop on. The accelerometer is hard to emulate.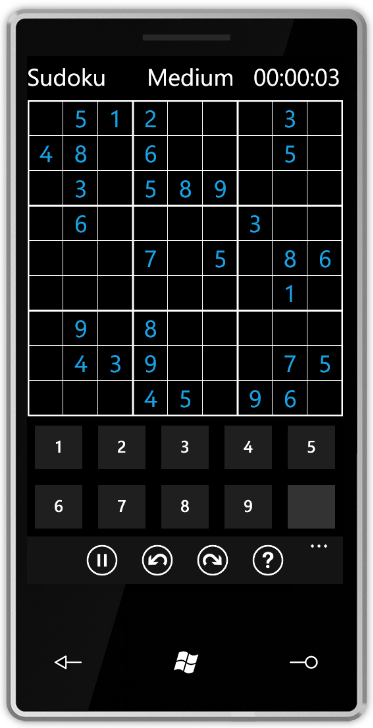 I'm also planning to 'import' Sudoku's using the phone camera and OCR. But probably not in the first version.