In this very addictive game you have to select 4 bloqs of the same color to make a rectangle. The number of bloqs in this rectangle are added to your score. Win bonus time if a numbered bloq is in this rectangle.
Features:
Fun, good looking and addictive
Local and online highscores (overall, daily and weekly)
Choose your favorite color theme
Choose small or large bloqs
Download
You can download it for free from the WP7 Marketplace.

Screenshots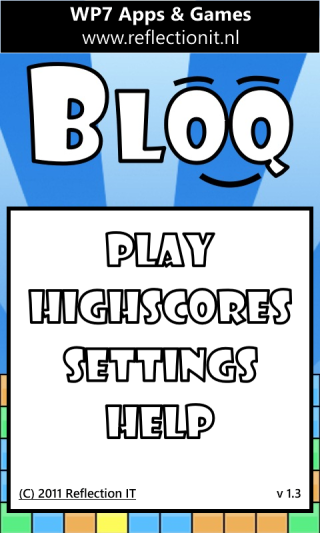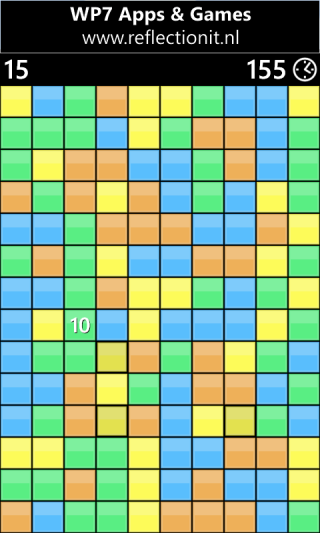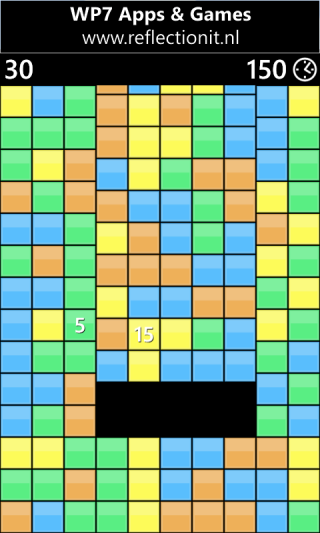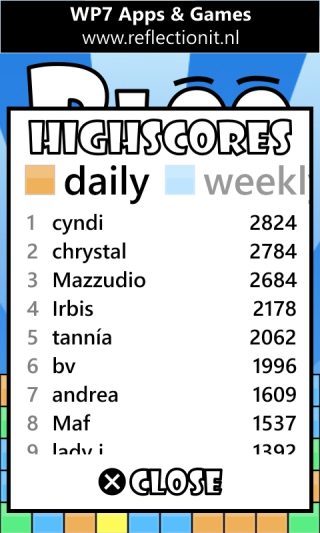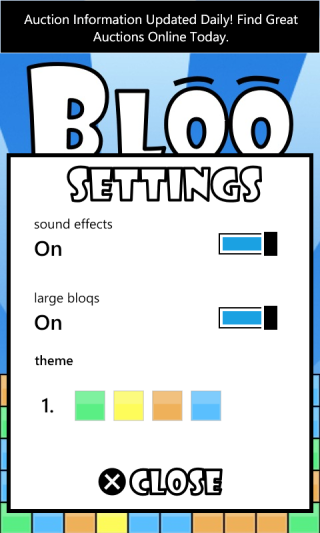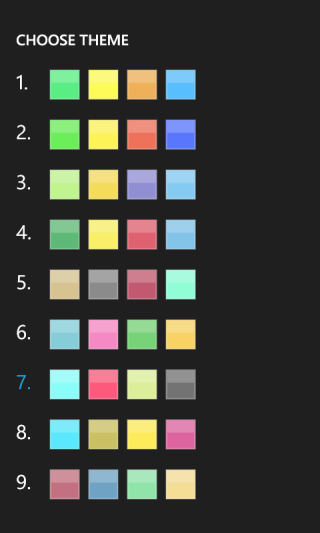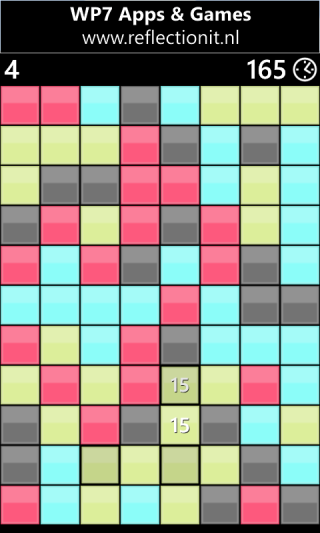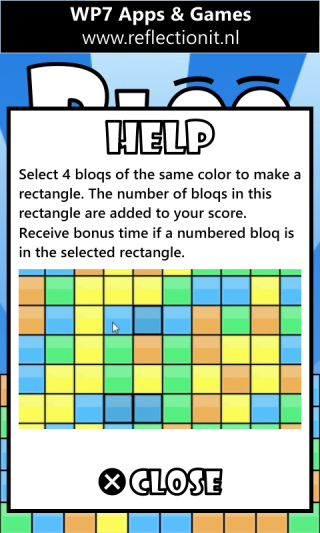 Cheers,
Fons
All postings/content on this blog are provided "AS IS" with no warranties, and confer no rights. All entries in this blog are my opinion and don't necessarily reflect the opinion of my employer or sponsors. The content on this site is licensed under a Creative Commons Attribution By license.