I have written a new WP7 application which is now available on the Marketplace.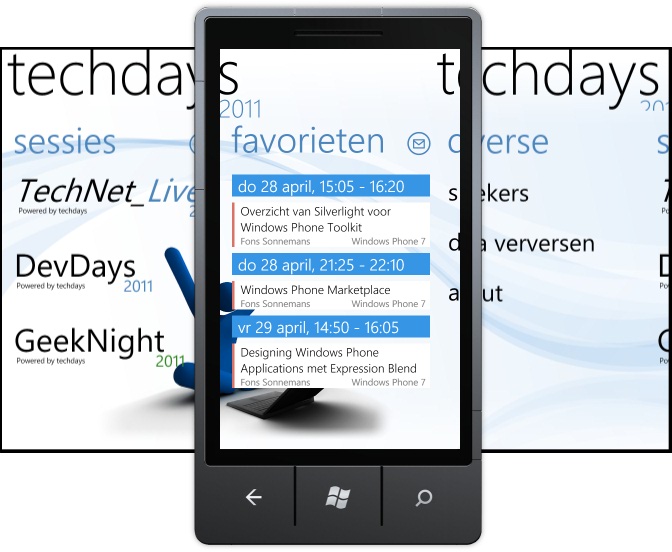 Description
TechDays 2011 for Windows Phone delivers users scheduling and speakers information from Microsoft TechNet_Live, DevDays and GeekNight. It will be held on 26 - 29 April in the World Forum, The Hague, The Netherlands.
This is an unofficial app developed by Fons Sonnemans (Reflection IT). Visit his DevDays sessions and learn how it was developed.
Download
You can download it for free from the Windows Phone marketplace.

Cheers,
Fons
All postings/content on this blog are provided "AS IS" with no warranties, and confer no rights. All entries in this blog are my opinion and don't necessarily reflect the opinion of my employer or sponsors. The content on this site is licensed under a Creative Commons Attribution By license.