Games in the Games Hub of the Windows Phone 7 have larger icons than normal apps. If you are creating a game using Silverlight make sure you change the WMAppManifest.xml file which is located in the Properties folder of your project. You have to set the Genre attribute to 'apps.games'. This will place your game in the Game Hub. You must also change the IconPath from 'ApplicationIcon.png' to 'Background.png'. This image is 173x173 pixels instead of the smaller 62x62 icon which is used for the normal apps. You can even remove the 'ApplicationIcon.png' from your project because it isn't used any more.
WMAppManifest.xml for a Sample App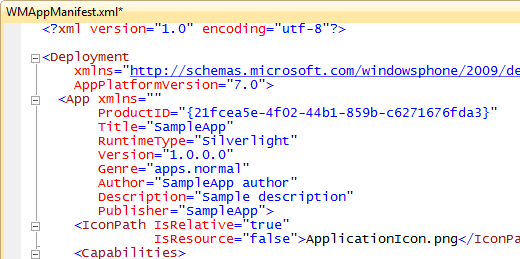 WMAppManifest.xml for a Sample Game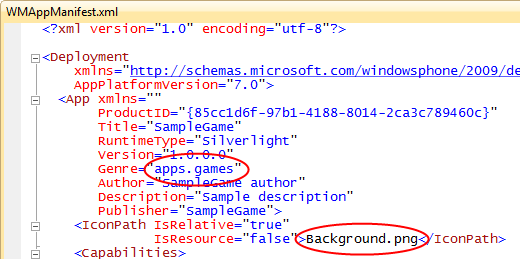 Cheers,
Fons
All postings/content on this blog are provided "AS IS" with no warranties, and confer no rights. All entries in this blog are my opinion and don't necessarily reflect the opinion of my employer or sponsors. The content on this site is licensed under a Creative Commons Attribution By license.