I have created a new Visual Studio 2005 Macro which can be used to convert a literal text to an asp:Label that is associated to the next control. You first have to select the text and then Run the ConvertSelectedTextToAssociatedLabel Macro. In the example below the text Age: is selected.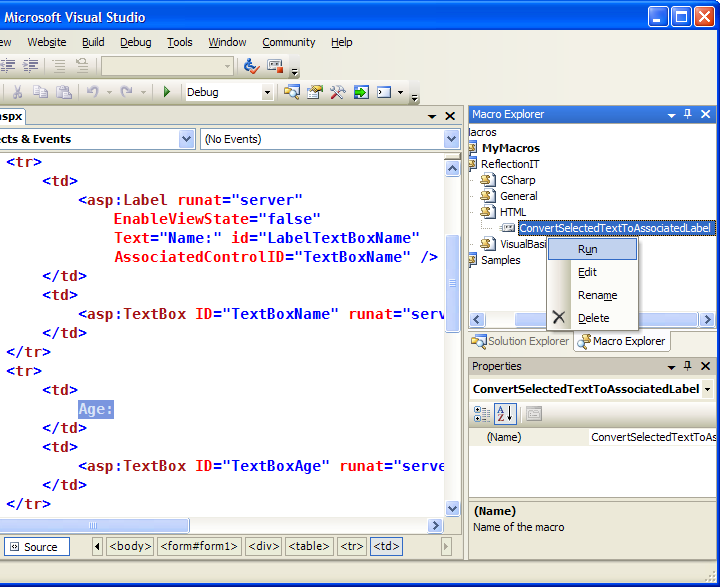 The result is an asp:Label with the correct Text and AssociatedControlID attributes.

Download Zipfile
All postings/content on this blog are provided "AS IS" with no warranties, and confer no rights. All entries in this blog are my opinion and don't necessarily reflect the opinion of my employer or sponsors. The content on this site is licensed under a Creative Commons Attribution By license.