I'm proud to announce the Silverlight XP.net website. It is a web application where Silverlight Developers can post links to interesting information, controls, resources e.t.c. We invite you to submit your Silverlight resources.
Silverlight XP.net is a Silverlight 3.0 LOB application which uses a lot of the new techniques:
.NET Ria Services
Navigation Application (deeplinking + history)
Search Engine Optimization (SEO)
Behaviors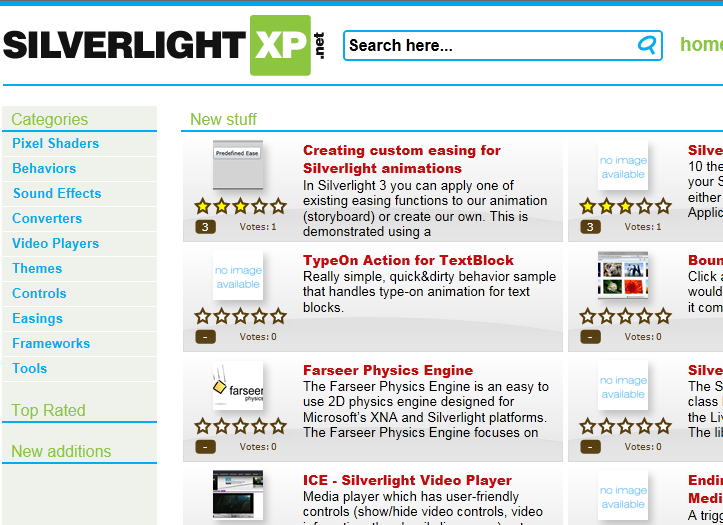 Silverlight XP was created by Loek van den Ouweland and me, and is currently at version 1.0. We plan to add a lot of features soon. We don't have a feedback-function yet. Please drop comments about the website by mail.
All postings/content on this blog are provided "AS IS" with no warranties, and confer no rights. All entries in this blog are my opinion and don't necessarily reflect the opinion of my employer or sponsors. The content on this site is licensed under a Creative Commons Attribution By license.