By Fons Sonnemans,
01-dec-2021
In the XAML of WinUI3 apps you can use the inline syntax for creating Rows and Columns inside a Grid. This is a feature which Avalonia had for a long time. It is more compact and works fine as long as you don't need a Max or Min Width/Height.
The following screenshot shows you a Grid with 2 Rows and Columns. Both in equal size. Using 4 Rectangle elements I created the Microsoft logo inside this Grid.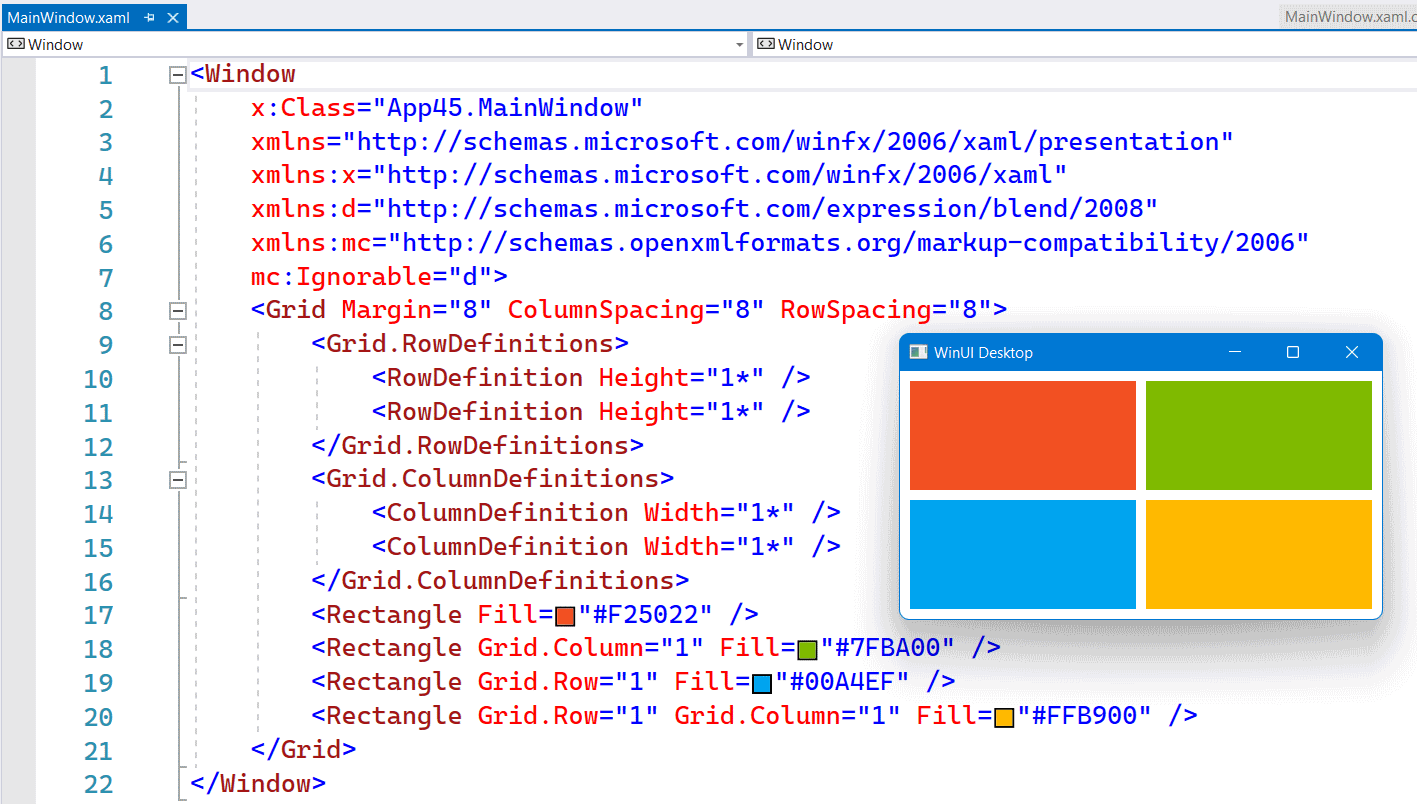 The following screenshot shows you the same Grid but now with inline RowDefinitions and ColumnDefinitions. It saves you a few lines of XAML.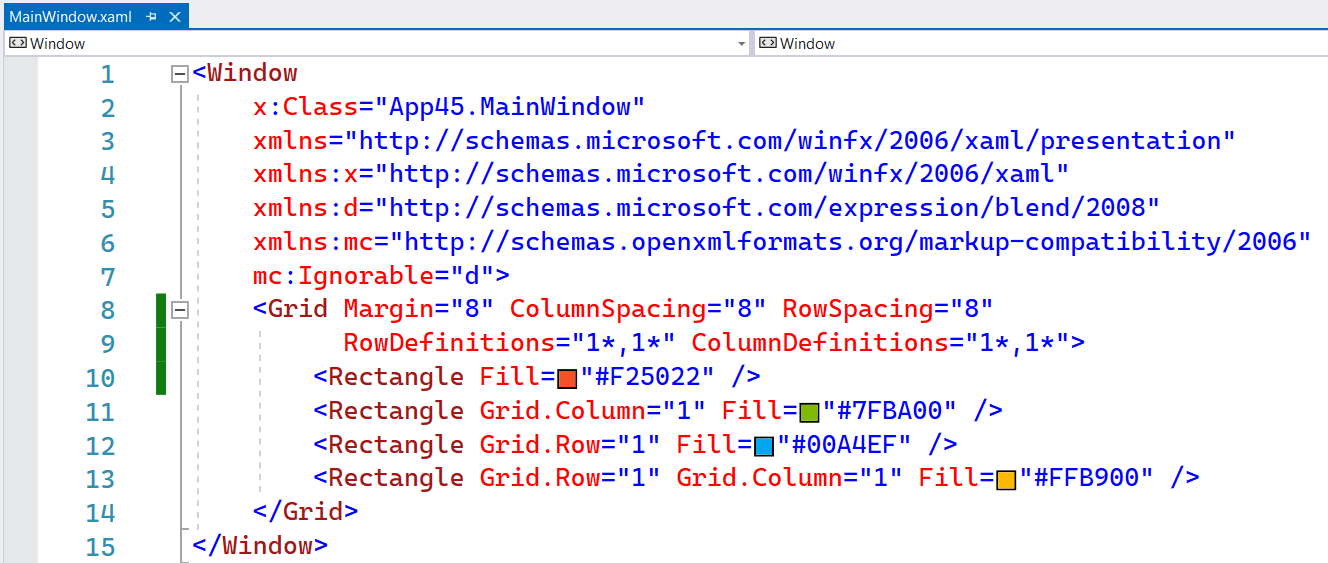 All postings/content on this blog are provided "AS IS" with no warranties, and confer no rights. All entries in this blog are my opinion and don't necessarily reflect the opinion of my employer or sponsors. The content on this site is licensed under a Creative Commons Attribution By license.